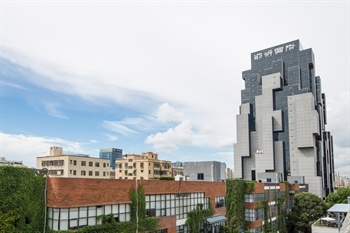 Located in Baoan District, the Avant-Garde Hotel (Qian'an Guoji Jiudian) is only ten-minute drive from Shenzhen Baoan International Airport.
Rooms at this hotel offer mini bars, mini refrigerators and in-room safes in addition to all the standard amenities.
Guests choose to dine on-site can enjoy both Chinese and Western cuisines.
Those with business to conduct can take advantage of various meeting rooms.
Guests here have many recreational options available to them. They can sweat it out in the gym, take a refreshing dip in the pool or enjoy a massage in the spa. They can also play ping pong, billiards or chess as well as enjoy a game in the hotel's bowling alley.